Living, Caring, Commitment!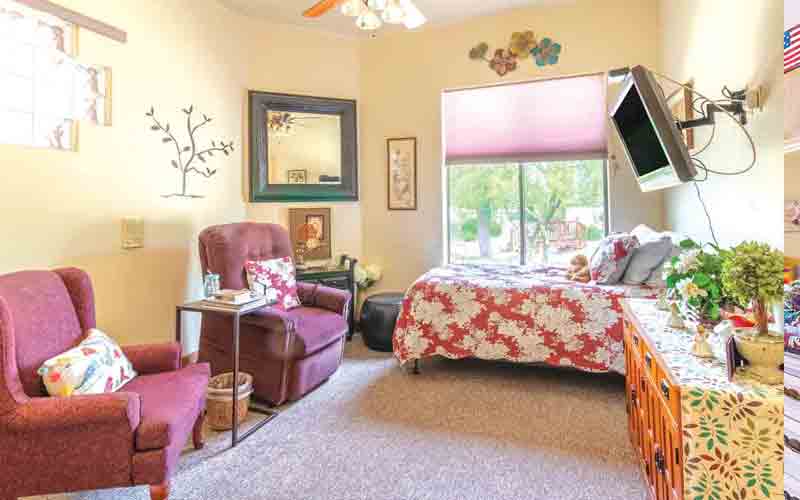 A Luxury Home Setting
We provide a life enhancing environment with the assurance that the finest possible care is being provided during one of life's challenging phases.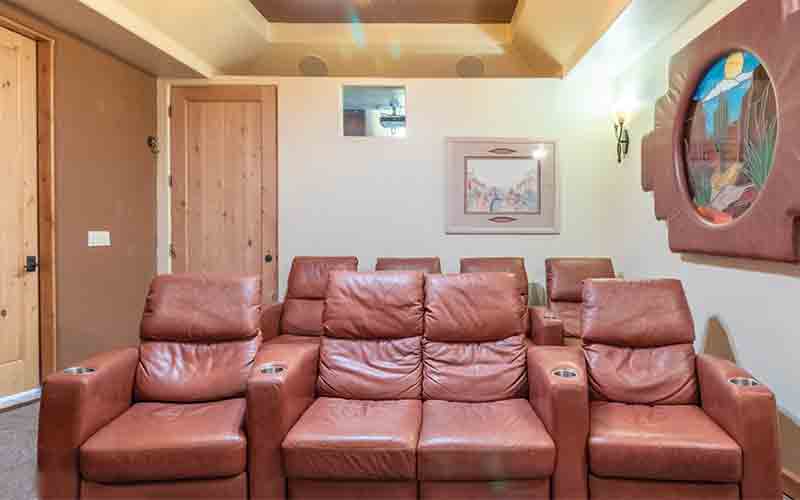 Entertainment!
A variety of amenities and a community to enjoy. Our movie theater is a great place to connect.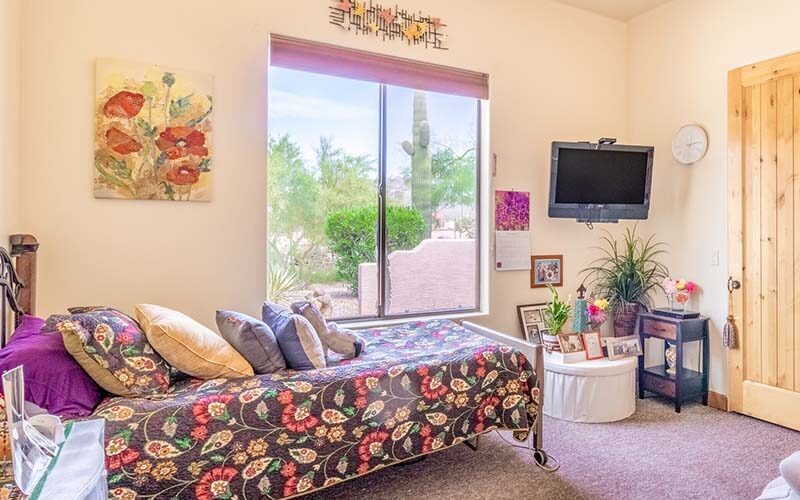 All the Comforts of Home
Our home is designed to meet the individual needs of all those requiring help with the activities of daily living with a focus on maintaining autonomy.
At Crismon Peaks Assisted Living, all of our associates are highly educated, certified care providers, focused on ensuring that the health, safety, and well-being of our residents are met with total dedication and provided for at the highest level of competence and care.
A Custom-Designed Community

CRISMON PEAKS ASSISTED LIVING provides over 6,100 square feet of living space, distinctive designs, and furnished private rooms, in addition to providing eco-friendly indoor living technology, to ensure a toxic-free, healthy living environment.
Our private community provides security and stability while offering lifestyle enhancements such as educational, fitness, and recreational programs. Minutes from Mayo Clinic, Banner Heart Hospital, Banner Gateway, and Mountain Vista Medical Center.
Desert Landscaping and Architectural Design at its Finest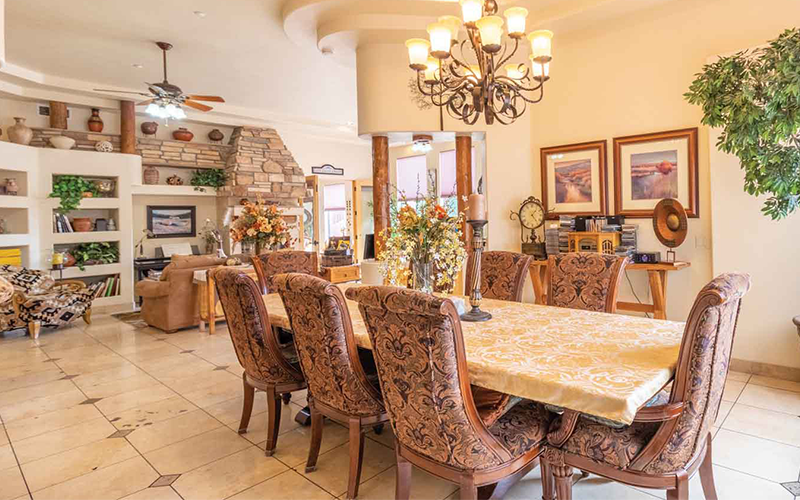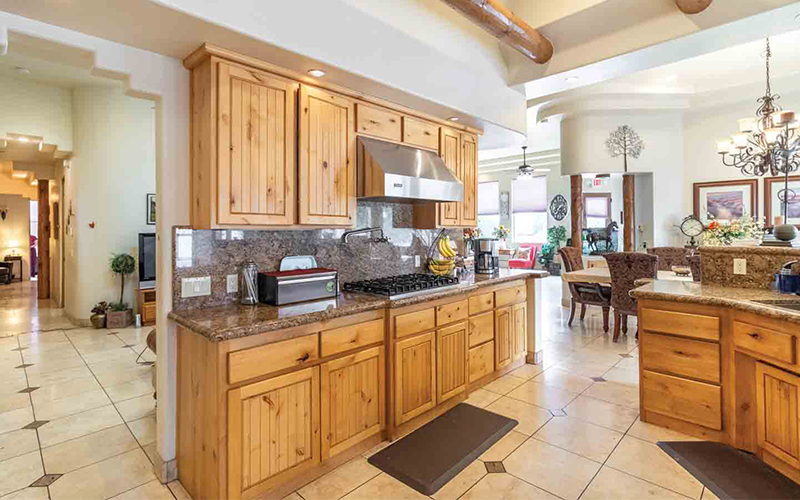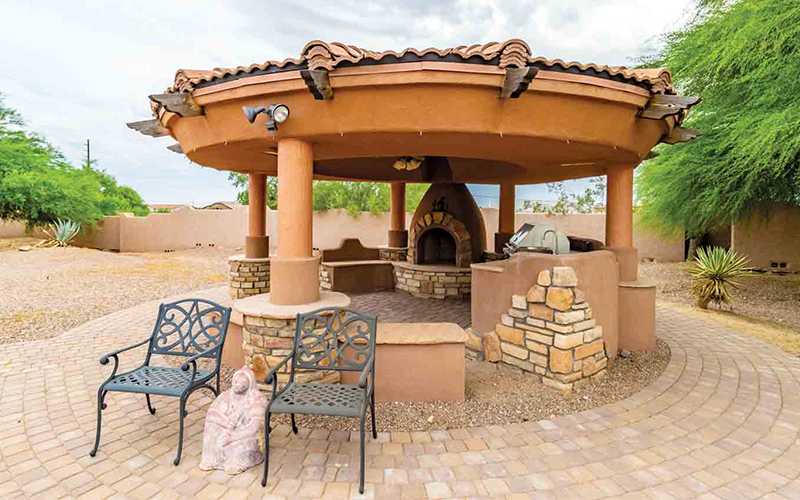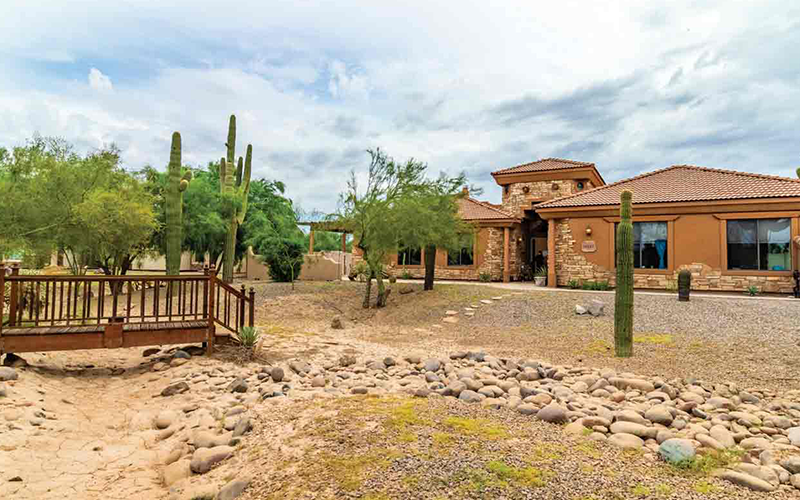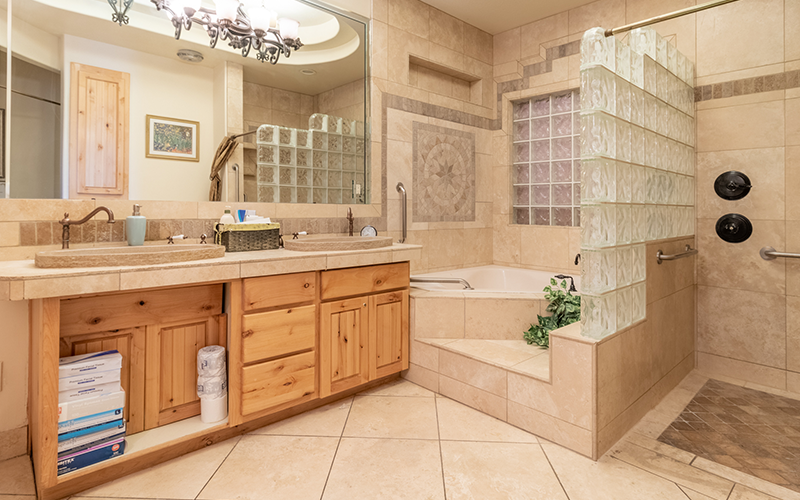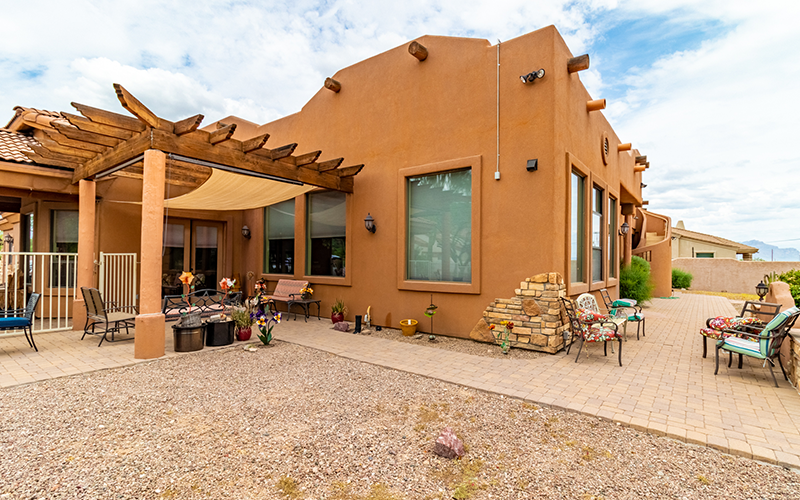 Eco-Friendly, Upscale Private Assisted Living
Our custom-built home provides spacious, well-appointed, private suites, featuring authentic desert, tuscan, and western contemporary style, with state-of-the-art architectural and design elements.

I can't say enough about what an outstanding home Crismon Peaks is for those who need assisted living. A close family member of mine lived here for over 2 years as he struggled with Parkinson's Disease and dementia. The entire staff is friendly, professional and knowledgeable, but most importantly, they are kind, caring and compassionate. I do not believe we could have found a better place for my family member for his final years. He felt safe and loved, and he was!
Recently I became critically ill and could no longer care for myself. I am now a happy member of the the Crismon Peaks household. I have always been treated with respect. The staff and I laugh together and enjoy one another. I require considerable medical care and the owner takes me to every appointment and stays by my side. Under their care, I have made remarkable strides in my health. My physical therapist was here and said that he has never seen such a fine facility as this. All I can say is THANK YOU THANK YOU Crismon Peaks!!!!

What a wonderful care home! I'm very impressed by the one-on-one care which is not achievable when you're in a larger facility. All the meals are catered to specific diets and health needs. The rooms are gorgeous and the attention to detail is there. Everyone who works there is like family, and I would highly recommend this home for your loved one! I am able to rest easy knowing my grandmother is being taking care of by the best of the best!