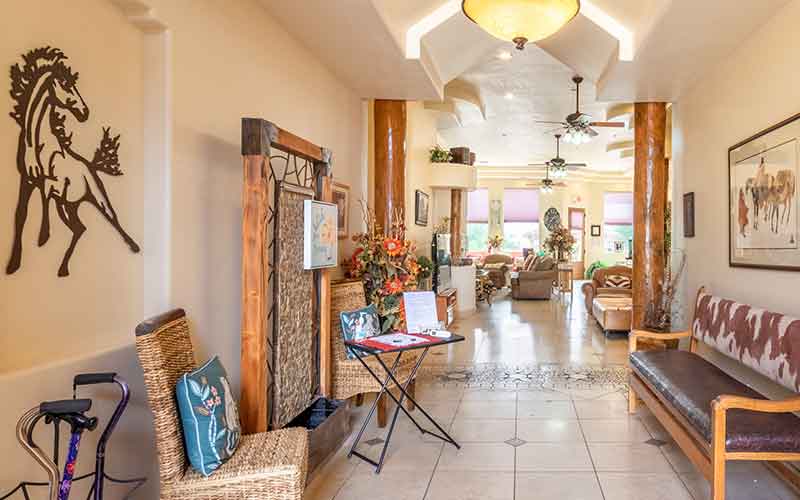 Comfort and Leisure
• Monitored medication management

• Dedicated 1:1 staff accompaniment for all outpatient procedures
• Gourmet kitchen with chef-prepared, dietitian approved, nutritionally balanced daily meals
• Spacious private rooms with walk-in closets and flat screen TVs
• Laundry and housekeeping services
• Theatre Room with hand-crafted leather recliners to comfortably enjoy the latest films or classics
• Large, easy-access showers and therapeutic heated tubs
• Monthly social events for residents and families!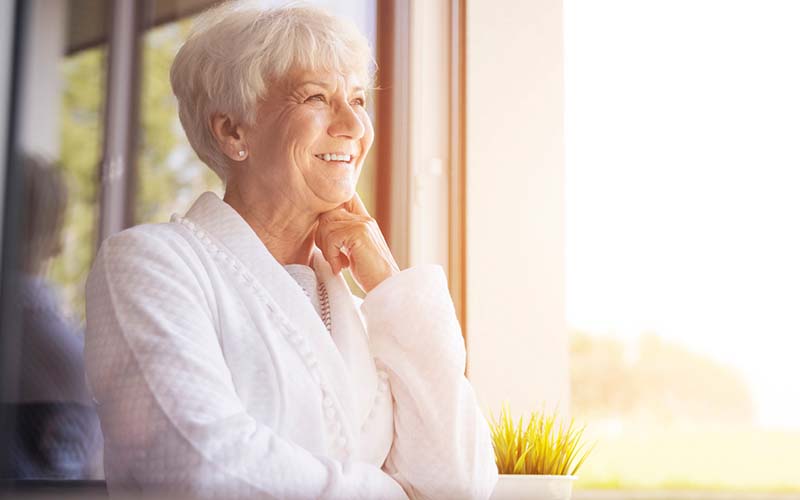 Superior Skilled Assistance
• A premier level of quality assisted care services: supervisory, personal, and directed
• 24/7 care by experienced and dedicated staff, awake night staff
• A variety of in-home care options, including mobile dentistry, podiatry, vision, hearing, and more!
• Full-campus wheelchair and walker accessibility with large hallways, extra large doorways, and spacious living and social areas both indoor and outdoor
• Assistance in maintaining physical independence, mental capability and lifestyle preferences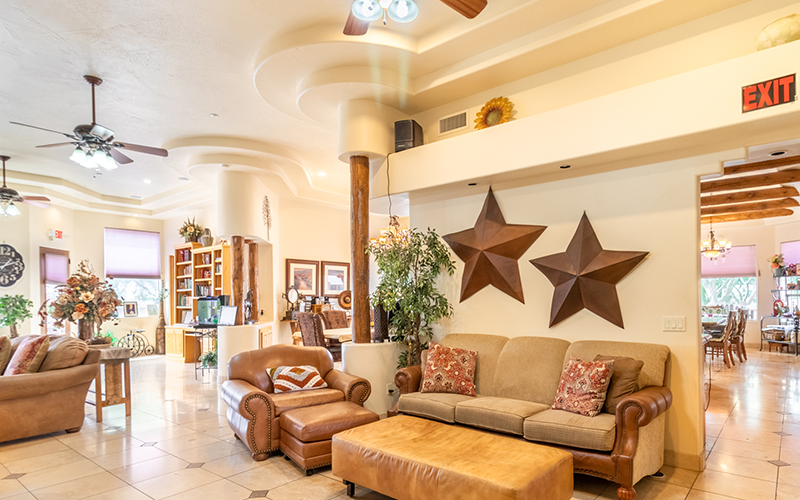 Upscale Private Living
• On-campus Beautician utilizing organic beauty and barber products

• Fully walled and gated backyard featuring a a fully paved walking path for outdoor exercise
• Hand-crafted gazebo for BBQ cookouts and family style entertainment with numerous cooling, misted patios
• Motivational activities customized to each individual's needs and preferences
• A healthy, toxic-free indoor living environment

• Aromatherapy with essential oils to improve the health or body, mind, and spirit, naturally enhancing physical and emotional health.